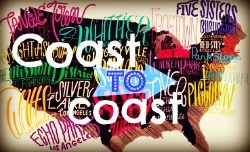 Just found a nifty group where you can find other bloggers in your area, and list your own blog:
Coast to Coast
! This sounds like a great idea, and I think I'm going to join up.
And speaking about states,
this site
shows all 50 states and tells one thing they're great at and one thing they stink at. Kinda interesting.