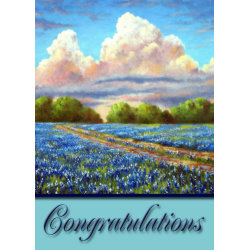 Thanks to everyone who made such nice comments on my OWOH post! The winner of my modest prize of a Texas postcard was...
Not only does she share my name, but she spells it the same way as I do, which is rare. Not only that but our parents were both thinking of the word's meaning, storm on the sea, when they named us. My parents named me Gale because we lived on a boat then and they wanted to name me something nautical. Gale Varland's parents named her that after a huge storm hit the town she was born in. If you like, visit
her blog
- she makes super cute cards which she posts pictures of there.
Now, I bought a couple extra cards so I could hand pick a couple other people to send cards to...and now I wish I had bought more! Might have to jsut go out and get some. But, anyways, since I only promised one for the giveaway I don't have to announce the hand picked ones today. It's late...so I'll let you all know who else I chose soon in the next few days.
Oh, by the way...the post card is not the one at top left, just a regular Texas postcard...although it will have wildflowers on it. The one at left is by
David G. Paul
, a fellow artist at Zazzle. I just thought it fit the occasion. :-)